Hi there!
I finally found time for writing on this blog. There´s been a lot of discussions about season 8. What can I say? I love it, but the ratings are low, very low.
To be honest, I was bored with seasons 6+. Season 8 is just great. I love the tension, cases are interesting again and hey, they are bringing humor back! Castle till season 4 was great. Season 5 was...good. But then....Okay this season is not perfect either. What is the logic of their breakup? Kate wants protect Castle? Then she should tell him! She is NOT protecting him by keeping it secret, because people behind LOCKSAT don´t care if they are married, divorced, together or not. They just know/will know that Kate has really strong relationship with Rick. Why not to tell him then?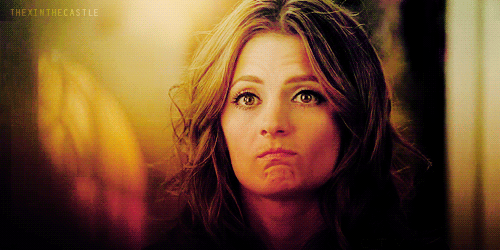 Season 8 is great, we just need to give it a chance. You can´t not like it just because Castle and Beckett are not together. HELL IN SEASONS 1-4 THEY WEREN´T AND IT WAS HELL OF A SHOW! Can´t you see what we have? Season 4, caskett married and great storylines! Don´t be mad at writers, they spent a lot of time creating this. Be positive, Caskett will be back, but if you keep hating, Castle might not. Sooo...what´s this about?
1) DON´T HATE SEASON 8, IT IS GR8 (see what I did there?)
2) SPREAD POSITIVE THOUGHTS, IF YOU DON´T LIKE SOMETHING, SHUT YOUR LITTLE MOUTH.
3) WATCH LIVE, KEEP RATINGS HIGH